← Back to previous page
Discovering stories
... Path of the Sorceress, HäxeWääg, Black Lake (FR) ...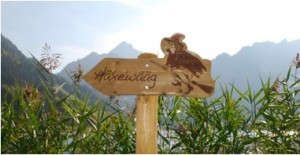 7 Legends of the Black Lake and Sense
But what may well be true in these stories? Families are discovering a fun way by going around the Black Lake. The following seven stories are presented in the path of the Witch: the stash of gold, black cow, the conspiracy snakes, how did the Black Lake, the knight of the night, the secret of the witch and the "Muggin".