← Back to previous page
Events
... Advent calendar in stories and puzzles, Lausanne (CEO) ...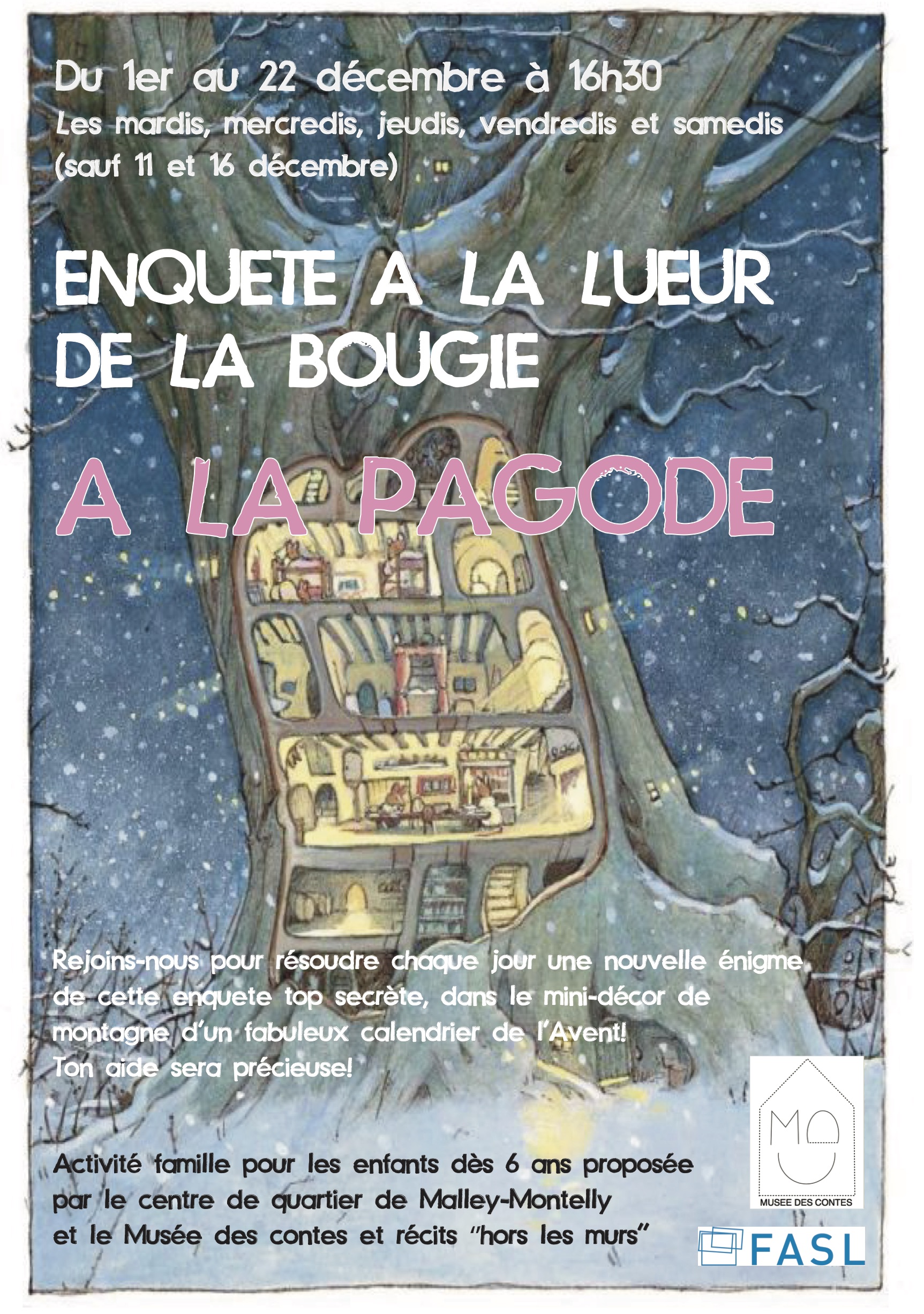 Advent Calendar by Candle Light!
from Tuesday to Saturday from 1st to 22 December at 4:30 p.m. (with the exception of 11 and 16 December)
Proposé par le Musée des contes en collaboration avec le centre de quartier de Malley-Montelly
For children and their families
For the little ones, 24 stories to share!
For 6 – 11 years, an investigation to be resolved in 24 episodes!
Health pass not required
Date
4 December 2021
Time
16:30
Place
La Pagode
Valley Youth 13
Lausanne
Type of event
workshop
show

Target Audience
Language
French