← Back to previous page
Events
... Night fairy Switzerland – Notte del racconto – Swiss Story Night ...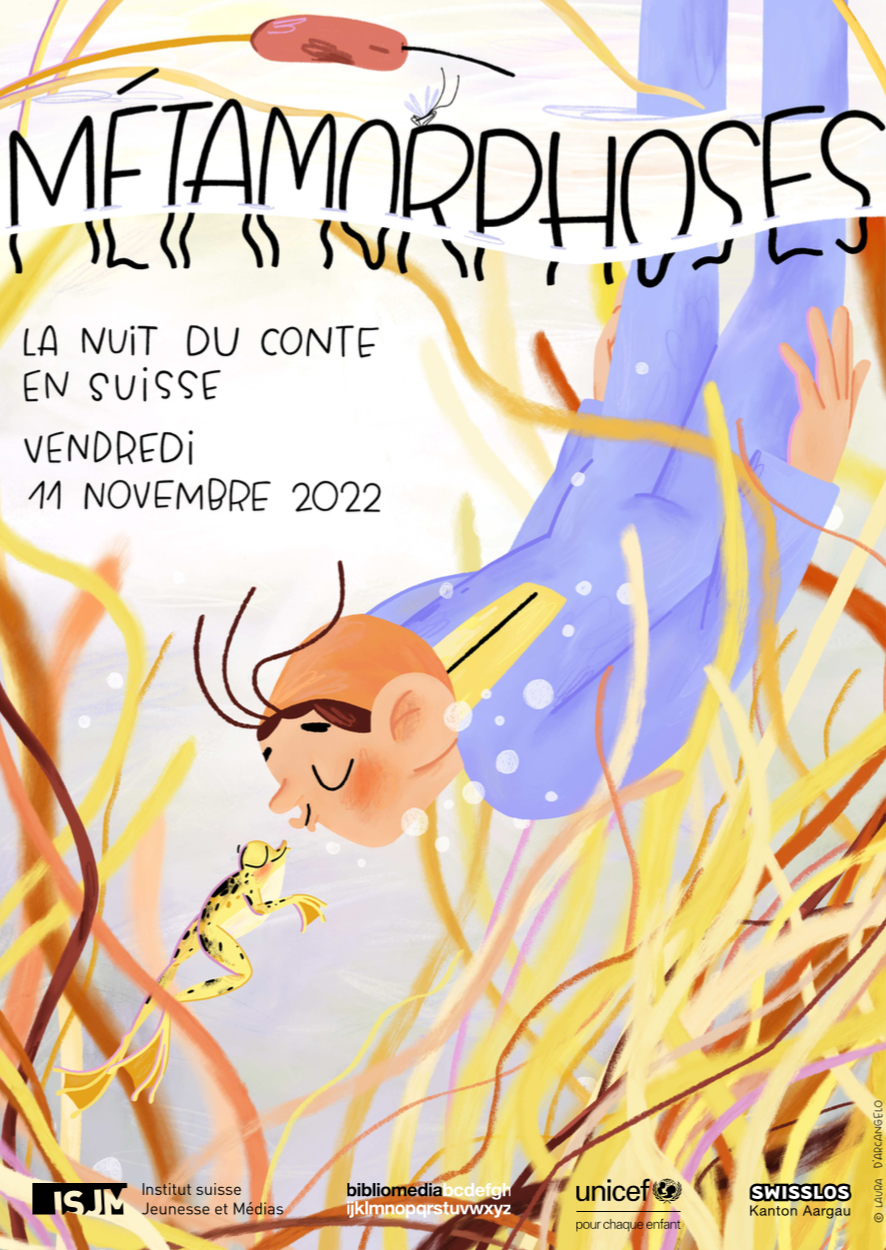 Night fairy Switzerland – Notte del racconto – Swiss Story Night
with the theme of this edition "Méthamorphoses – Metamorphoses – Metamorfosi – Metamorfosas"
From 1990, each year, traditionally the second Friday of November (and during the weekend), "The Tale of the Night in Switzerland" is a national event,
proposed by the Swiss Institute for Youth and Media in cooperation with Switzerland and Bibliomedia & rsquo; UNICEF, parrainé par l'Office fédéral de la Culture (OFC)
is available in all language regions of Switzerland where many places and partners have events: all night, conteries, ateliers près de 620 Events open to the public or private.
"…cohesion between the different regions of Switzerland. A national theme and common date chosen to organize this festival, including the official poster, distributed free to all participants, is the materialization. Cultural diversity expressed through the organizational freedom left by the project. Each site develops itself, with storytellers region, cette fête de l'oralité."
Vous organisez un évènement qui ne figure pas encore sur La Suisse raconte ? Remember to announce it by registering your association, structure or as a storyteller so that it appears among the proposals and events!
Procedures:
Free registration – then click
on Events
then on Add a date
then enter your information,
add image if you want
then save!
That's it, your event appears online and is visible to coughs!